BUILDING IN GALVESTON
Galveston's Finest Custom Home Builder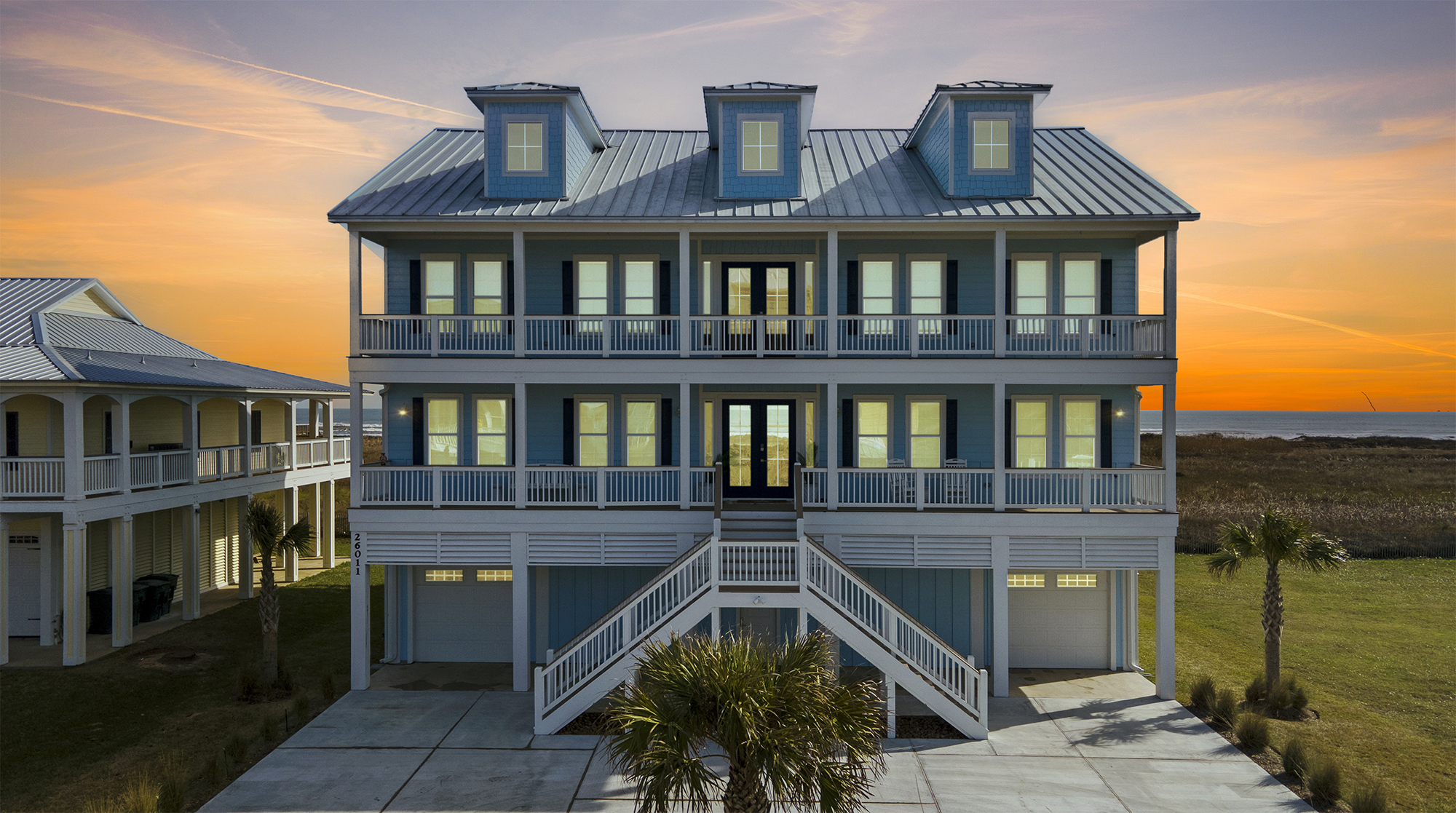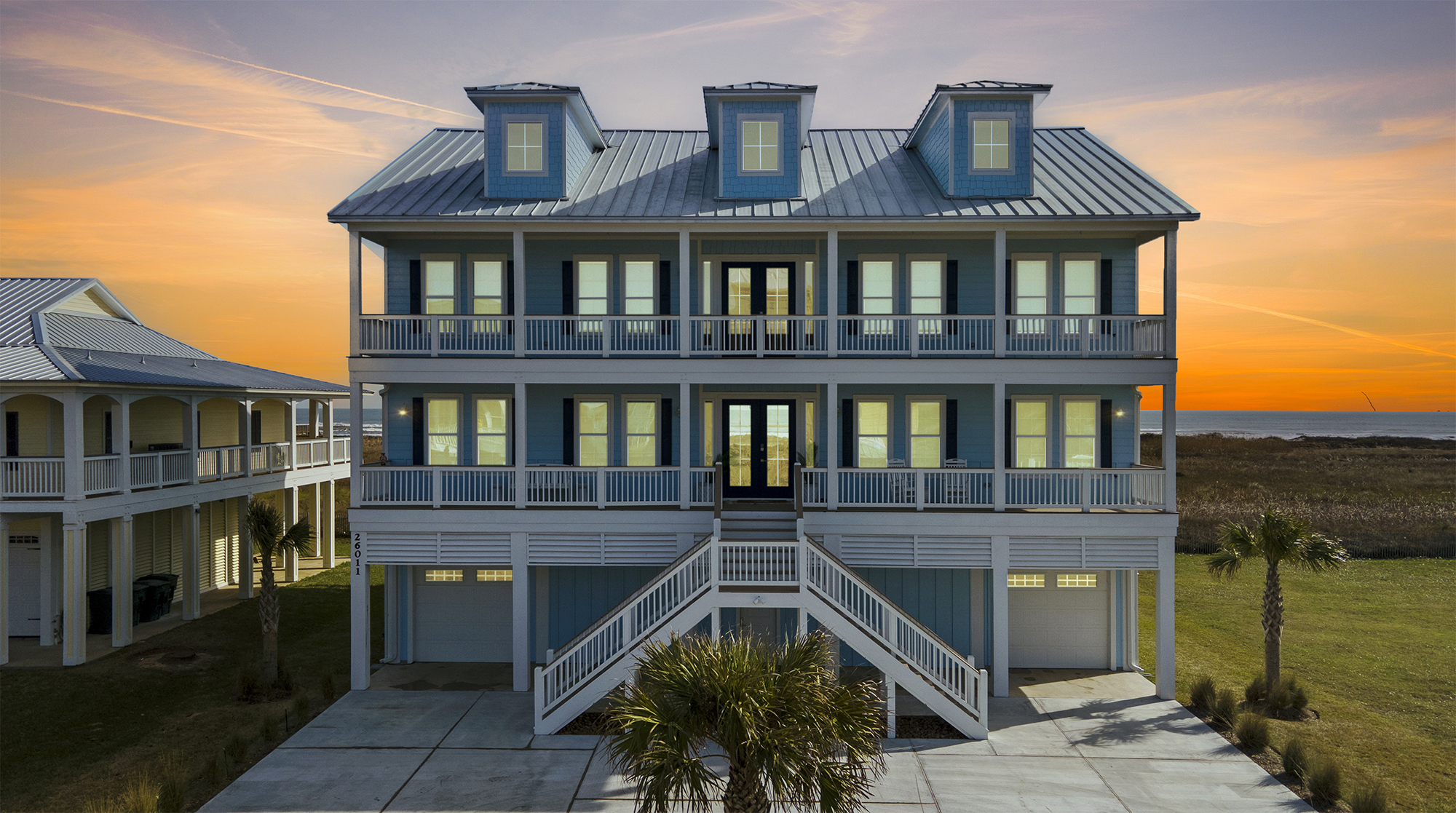 DESIGNING YOUR COASTAL RETREAT
Welcome to J. Talasek Homes, your premier destination for custom home building along the scenic Galveston and Texas coastlines. Whether you envision a luxurious beachfront sanctuary in Galveston's West End, a tranquil waterfront haven in Port Aransas, or somewhere in between, our dedicated team is committed to delivering unrivaled craftsmanship, meticulous attention to detail, and a seamless building experience. With over 25 years of expertise in coastal home building, we possess a deep understanding of the unique challenges posed by Texas' coastal environment. Rest assured, J. Talasek Homes has the knowledge and expertise required to design and construct the perfect beach house tailored to your family's needs and desires.
Explore These Galveston Homes We've Built & Let's Make Your Dream a Reality.
Discover the hidden gem of Galveston's West End at Pointe West—the ultimate destination for your beach house dreams! As experienced builders, we have had the privilege of constructing exceptional custom homes within this esteemed community. Nestled in a quiet corner of Galveston's West End, Pointe West offers a sanctuary where you can bask in the serenity of pristine Gulf beaches and be captivated by awe-inspiring bay sunsets. Uncover the allure of Pointe West, Galveston's best-kept secret, and embark on the journey to create your perfect coastal retreat.
WHY J. TALASEK HOMES IS A LEADING GALVESTON HOME BUILDER.
As experts in waterfront, beachfront, and oceanfront properties, J. Talasek Homes stands as your trusted partner to transform your vision of a coastal retreat into a splendid reality. With our deep understanding and proficiency in crafting homes that embrace the beauty of these enchanting locations, we are well-equipped to guide you through the process of creating your dream getaway by the water.
QUALITY IS EVIDENT
J. Talasek Homes uses only top-quality materials in the construction of our coastal, waterfront homes. From environmental consulting to the piers, foundations, or ICF (Insulated Concrete Forms) to finish details, inside the walls and out, the quality is evident in every home our team creates.
FOUNDATION OF INTEGRITY
J. Talasek Homes utilizes extremely stringent building standards in the construction of all our homes. Pete Talasek, our Chief Construction Officer, will be on-site throughout the build process to ensure all building activities are carried out correctly with adherence to our build standards and all HOA, city, permitting, and environmental requirements.
IT'S ALL IN THE DETAILS
No detail is too small! J. Talasek Homes takes pride in ensuring every home we build embodies our dedication to excellence. Each of our team's attention to detail is evident in the custom floor plans, layouts, interior finishes, and many other elements.
COMMUNICATION IS KEY
Making the client happy is our top priority. J. Talasek Homes values you and understands that building a new home is a process. We dedicate time to meet with clients throughout the building process, understand their concerns and/or questions, and always respond in a timely manner with solutions.
Choose J. Talasek Homes and embark on a journey to create your perfect sanctuary, where the beauty of the water meets the comfort and longevity of a thoughtfully designed home.